DJ Shoheb – DJ/Emcee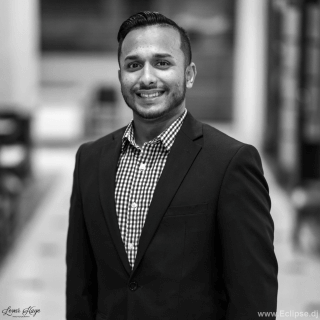 DJ Sho started playing various instruments such as piano, clarinet, and drums at a very young age. He also loved going through is father's huge vinyl music collection and would experiment by scratching with a single turntable. Once his father noticed his love for playing records, he was given the gift of a pair of turntables and a mixer.
In 2003, during his high school years, he started his professional career by performing at various school dances. Eventually, he began working the local bars/club scene, finally transitioning into private events and weddings. To this day, he still has a garage filled with vinyl records.
His taste and diversity of music has no limits. He has literally every genre you can think of, oldies, classic rock, heavy metal, punk rock, alternative rock, country, pop, top 40's, merengue, salsa, raggaeton, reggae, r&b, rap and hip hop, and bollywood. He can play anything! One minute it's a packed dance floor of country lovers and the next minute it's hip hop, and the crowd keeps moving! Sho has the gift of precisely mixing and blending music to the beat!
Sho uses only top-of-the-line equipment with brands like Pioneer, Rane, and QSC audio!