DJ Anthony M – DJ/Emcee (See Demo Video Below)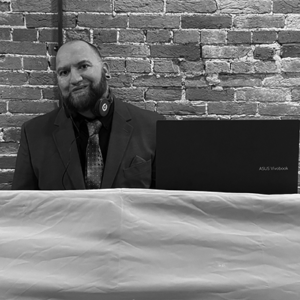 From the very onset of existence, music coursed through DJ Anthony M's veins. Born into a family where melodies were a way of life, his father, a revered musician, seeded the love for music the moment Anthony entered this world.
This early exposure laid the foundation for a profound connection with music. By the time DJ Anthony M could walk, he was already embracing a multitude of instruments, mastering six different ones, each adding depth to their musical prowess.
The turning point arrived in childhood, encountering a set of turntables that sparked an unbreakable bond with the art of DJing. It was an instantaneous connection, a realization that this was his destined path—a passion that has endured for over two decades.
The journey commenced in the pulsating heart of the club scene, where DJ Anthony M fine-tuned the craft, learning to synchronize beats with the energy of the crowd. Reading the room became second nature, knowing instinctively when to elevate the atmosphere with the perfect track.
With a relentless pursuit of musical exploration, his path led down south, unveiling a kaleidoscope of musical adventures. This voyage wasn't merely about personal expression; it was about sharing a deep love for music with anyone willing to listen.
Venturing up and down the east coast, DJ Anthony M has graced an array of venues and events, each as diverse as the beats they effortlessly blend. From electrifying clubs to the harmonious melodies of car shows and the vibrant energy of music festivals, his mission remains constant—spreading the contagious joy of music.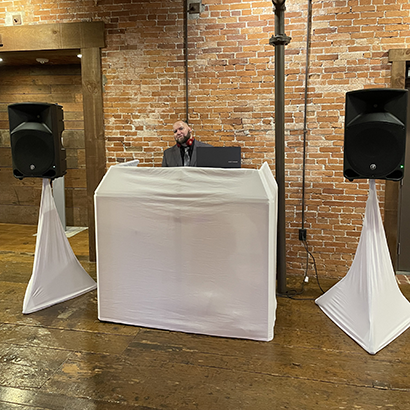 Beyond the decks, DJ Anthony M's commitment to the community shines bright. The "Kids2Spin" program stands as a testament to his dedication, nurturing the raw talent of underprivileged youth between 6 to 17, steering them away from adversity by introducing them to the art of DJing.
Moreover, DJ Anthony M's library is more than a collection of songs; it's a treasure trove meticulously curated and consistently updated. This extensive collection ensures that every event is an immersive sonic journey, weaving together classics and the latest hits seamlessly.
With an unwavering dedication to his craft and an innate ability to transform moments into memories through music, DJ Anthony M stands as not just a DJ but a maestro orchestrating the soundtrack to life's most unforgettable celebrations.
See Anthony M's Demo Mix and Video Below!