School Events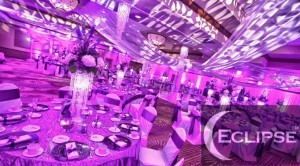 Eclipse Entertainers™ is proud to offer the most exclusive services for your Proms, Homecoming, or other Special Dances, as well as any other type of academic event or function, in or outdoors.
We've combined our most popular prom features in the most affordable packages, making the entertainment, lighting and accessories available in one location, streamlining the planning process and maximizing your budget. Our packages include the most cutting edge lighting technologies, LED backdrops, Lighted DJ tables, state of the art photo booth, along with the area's most premier DJs.
We go the extra mile to preserve your school spirit, by giving you and your faculty the option to create and/or edit the playlist for an event, restricting certain songs that may be found offensive. FCC Cleared clean versions of our music catalog are also available.