DJ Streets – DJ/Emcee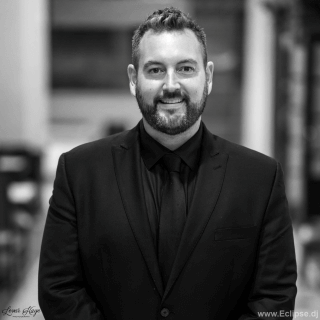 Early in life, Jonathan Streeter developed an appreciation for music starting with his mother, who loved listening to country, and his father, who enjoyed motown/oldies/50s/60s. Growing up, he began discovering different music such as Tool, Deftones, and System of a Down where he would "rock out" for countless hours. Everywhere he went, he listened to music and to this day, he upholds the same tradition. Many describe DJ Streets as a "musical sponge" that never gets full, always hungry to absorb more. DJ Streets has a very charismatic personality, naturally drawing an audience. Proudly performing at private parties, clubs, and karaoke bars with excellent mixing, beat matching, and emcee skills. He considers each event an individual work of art. He plays all genres and is particularly fond of classic rock, modern rock, top 40, 80s, 90s, and the trendy genre of house and dubstep. DJ Streets reads any crowd like a dancing playlist with a magical ability to play what everyone wants to hear before they even ask for it.
We had John, one of the DJs, for karaoke and DJ at a HS grad party. He played great music and really customized the playlist to our crowd. The equipment and sound was perfect for an outdoor party. Very easy to book with Eclipse too. Great asset to our event!