DJ Dan – DJ/Emcee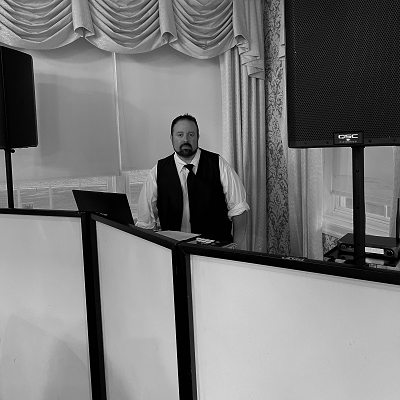 With a career spanning a remarkable 17 years, I have immersed myself in the dynamic world of DJing. My journey embarked in the mid-2000s when I took my first steps into the music scene, crafting vibrant mixes that resonated with college crowds and setting the tempo at various bars and clubs in Baltimore County. These early experiences ignited my passion for curating immersive sonic experiences.
However, the pinnacle of my journey emerged around 2010, when I found a profound sense of purpose and recognition in the realm of weddings. These occasions provided me with an avenue to contribute to one of the most significant days in a couple's life. Since then, I have had the privilege of being part of numerous weddings, using music as a catalyst to create lasting memories.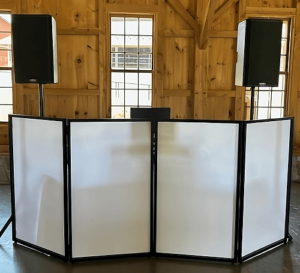 Yet, my role extends beyond the decks and amplifiers. Guided by an ardent enthusiasm for making every facet of a wedding exceptional, I find joy in assisting couples in structuring their event timelines. Crafting seamless itineraries has become a part of my dedication to ensuring couples experience a seamless and memorable day.
Moreover, I pride myself on offering inventive ideas to heighten the uniqueness of each wedding. From recommending poignant tracks for pivotal moments to seamlessly blending diverse musical genres, I endeavor to infuse the day with personalized touches that mirror the couple's journey.
Reflecting on this 17-year voyage, I am deeply gratified by the evolution from a college mixer to a wedding maestro. This journey is etched with musical notes and shared emotions, encapsulating the spirit of celebration and love. As I look ahead, I am excited to continue harmonizing the cadence of music with the rhythm of love, enhancing each couple's journey in crafting an extraordinary wedding day.
Check out Dan's demo video below!