)(DJ Johnny A – DJ/Emcee/Owner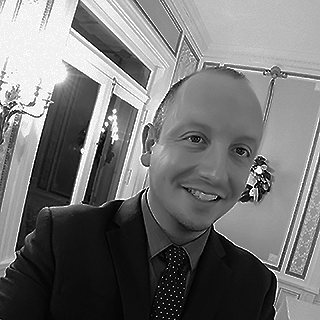 John Alexander's life revolves around music, which he has been passionate about since he was five years old and started playing the piano. As a teenager, he explored the creative possibilities of synthesizers and collaborated with like-minded musicians to form a band, producing three full-length albums before he even turned 18.
Following high school, John worked as a recording engineer, gaining valuable experience working with both unsigned bands and established producers and artists. In parallel, he earned a degree in web development and design, adding another layer to his already deep understanding of the technical aspects of music production.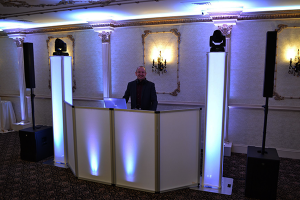 With his extensive knowledge and expertise in music, John, also known as DJ Johnny A, believes that all music has the potential to be great – it's just a matter of playing the right song at the right moment. He possesses impeccable timing and mixing skills, and his excellent microphone and computer skills allow him to create a polished and engaging performance that truly resonates with his audience. It's no wonder he is the ultimate choice for anyone looking for a professional and captivating DJ.
(Here is an ENTIRE wedding dj set! I just hit record after dinner!) This is what this particular client wanted. Your playlist will be customized to your liking!